SennsLab
SennsLab is a synchronization software for experimental design and data collection that seamlessly synchronizes 35+ sensor modalities.
Multimodal synchronisation software
SennsLab is a human behavior research software tool for study design and data collection with 35+ sensor modalities seamlessly synchronized. It supports the entire workflow of your project, from the experimental methodology setting up to the data collection and exports for a complete analysis.
With millisecond synchronization, you will be able to gather valuable information from a wide range of sensor modalities (GSR, ECG, EEG, EMG, EEG, eye tracking...), and present stimuli through multiple platforms: SennsLab, ePrime, Matlab or Python. Thus, you will be able to analyze your data from Excel, SPSS, MatLab, and more, with ease and accuracy.
Most common Business & Academy fields of research
Neuroscience & Psychology
Understand the mechanisms supporting cognitive, emotional behaviour in general and clinical population, education, development, etc.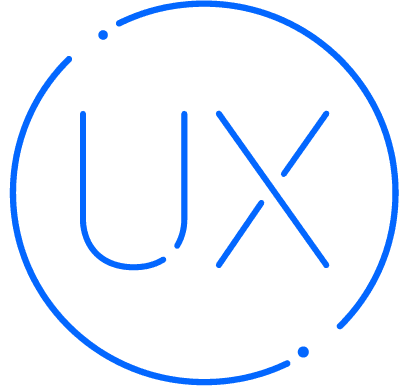 UX & Human Factors
Analyse the user experience while interacting with websites and applications, workspaces, robots, vehicles, and more.
Consumer research
Obtain consumer insights from the analysis of non-conscious reactions of consumers.
Components
Synchronized data acquisition
Stimulation
Real time applications
Any type of stimuli
Images, videos, experiences, websites, applications, VR/AR set ups...
Third-party SW stimulation
Eprime, Tobii Pro Lab...
Compatible with LabStreamLayer
BCI200, OpenVie, NeuroPype...
Data Analysis
Raw data to third-parties
SennsMetrics Optional
Matlab (EEGLAB, BCILAB, etc.)
Python (MNE, etc.)
Neuroguide WE
Others
Bitbrain software analysis tool
Emotional and cognitive metrics
Excel exports (individual & aggregated)
Multimedia materials
How to use
Website study - Execution of the fieldwork
EEG, GSR, BVP, and eye tracker sync using SennsLab
Experimental design: Flexible experimental design that enables an easy set up of different presentation of tasks, import and definition of multiple stimuli and materials to be evaluated, definition of group segmentations, and third-party integration.
Data collection: Simplified data collection with online visual guides to facilitate the set up of the technologies. The software automatically synchronises all the sensors and stimuli to be evaluated.
Data export: Export data to third parties based on Matlab (EEGLAB, BCILAB, etc), Python (MNE, etc.), Tobii Pro Lab, etc.; or use the SennsMetrics software to obtain emotional and cognitive biometrics for further analysis.
What is included
Support
Basic Support is included during the life time of the product.
Software updates
Email support
Technical assistance
Knowledge base
Optional Premium support is available.
SennsMetrics (optional)
SennsMetrics is an extension of the SennsLab software tool which includes the most common study design templates, a wide range of cognitive and emotional biometrics, and a powerful data analysis platform.
Pre-designed studies
Built-in stimuli presentations to speed up the project design by standard and validated experimental protocols.
Wide range of biometrics
Emotional valence, activation and impact, attention, memorisation, engagement, and visual attention.
Powerful visualisation tools
In-depth data analysis with individual and aggregated data with a time resolution of 0.25 sec, with multimedia materials for visualisation.
Flexible and refined analysis tools
Analysis and visualisation tools for further refined analysis of group segmentations, time intervals of interest and visual areas of interest.
Scalability & Integrations
Build your laboratory to fulfil your research needs.
Starting from the Basic module, you can later add more modules to expand your laboratory at your own pace.