Careers
Join us in our mission to develop high-tech solutions for real-world research and applications that enhance people's lives, and be part of a growing community of scientists, engineers, and business professionals with the potential to enhance people's lives.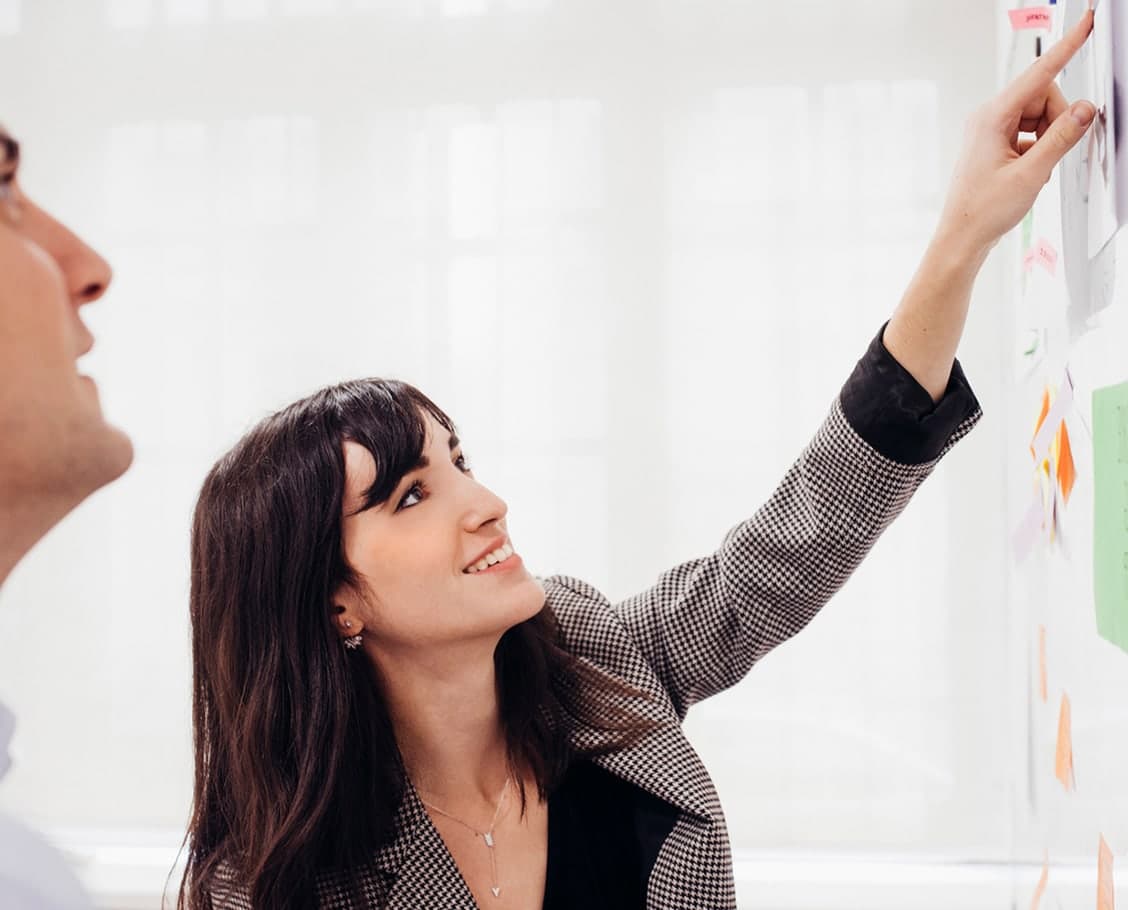 We are seeking highly talented and enthusiastic individuals who share a passion for innovation, neurotechnology, and neuroscience.
We offer
Discovering new challenges
Work with a highly skilled team developing solutions for an emerging market, in an exciting and changing environment.
Growth & support
A growing company with an individualized support plan to help our people achieve their professional development goals.
Flexibility & balance
A nice working environment with flexible working hours and a good balance between professional and personal life.
List of job opportunities
Ingeniero/a Electrónico/a (Ref. 016) - Saragossa, Spain
Bitbrain es una empresa pionera en el desarrollo de soluciones de neurotecnología. Diseñamos y fabricamos equipos EEG, biosensores y software para la investigación del comportamiento humano. Nuestra misión es acercar la neurotecnología a la sociedad y mejorar la vida de las personas.
Desde Bitbrain estamos buscando un/a INGENIERO/A ELECTRÓNICO/A, apasionado/a por el área de la ingeniería electrónica, y la neurotecnología. Con ganas de formar parte de equipo y proyecto dinámico y en crecimiento.
¿Qué harás?
Formando parte del área de electrónica y dependiendo de su responsable, tus funciones serán:
Diseñar y desarrollar proyectos de forma integral: diseño y optimización de circuitos de medida, selección de componentes, diseño esquemático y ruteo de PCB, programación de microcontroladores, montaje y validación de prototipos.
Dar soporte al departamento de fabricación y calidad (validación de equipos finales, documentación, seguimiento y propuesta de mejora continua, informes de averías, reparación de equipos).
Seguimiento y apoyo a la certificación de equipos (generación de documentación técnica, resolución de no conformidades).
¿Qué nos hará elegirte?
Profesional con formación en ingeniería electrónica, con al menos 2/3 años de experiencia previa en diseño de PCB (esquemas y ruteo de placas).
Aportar conocimientos de electrónica analógica y digital (se valorará conocimientos de compatibilidad electromagnética y herramientas de simulación)
Tener experiencia con microcontroladores y programación de sistemas embebidos (C, C++).
Alto control técnico para realizar y dar soporte a las tareas de montaje, validación y reparación de equipos (soldadura de componentes, análisis de averías, reparación de dispositivos, diseño y ejecución de protocolos de verificación). Se recomiendan conocimientos del idioma inglés. También se valorará conocimientos de procesado de señales (MATLAB) y normativa médica (CE, FCC,…).
¿Qué ofrecemos?
Ambiente de trabajo agradable con horarios de trabajo flexibles y un buen equilibrio entre la vida profesional y personal.
Equipo joven y altamente cualificado que desarrolla soluciones para un mercado emergente. Un entorno emocionante y cambiante.
Empresa en crecimiento con potencial de desarrollo profesional.
Entorno internacional trabajando en proyectos muy avanzados de neurotecnología
Oficina situada en el centro

Night Lab Assistant for sleep studies (Ref. 019) - Saragossa, Spain
Bitbrain is a pioneer company in the development of neurotechnology solutions. We design and manufacture EEG equipment, biosensors, and software for human behavior research. Our mission is to bring neurotechnology closer to society and improve people's lives.
At Bitbrain we are looking for a NIGHT LAB ASSISTANT with a technical sanitary profile or similar, with knowledge and experience in EEG or other electrophysiological measurements who is passionate about being in contact with people, especially with patients.
The work will be framed within a large project, funded by the Spanish Government, where Bitbrain and 14 other partners will develop new technologies for the early diagnosis and treatment of diseases with high prevalence among elderly. The work will be carried out in Bitbrain (Zaragoza, Spain), in an interdisciplinary R&D department.
What will you do?
The candidate will perform physiological recordings of sleep, similar to those performed in a hospital sleep laboratory. These recordings will involve EEG and other technologies for monitoring physiological activity. The person will be part of our neuroscience department and will be conducting sleep studies.
The position involves working around 3 nights per week in 12-hour shifts (36 hours per week).
Their main tasks will involve: 
Execution of clinical studies that involve sleep monitoring, involving cutting-edge neurotechnology, easy psychological tests,
Handling of healthy participants as well as patients (e.g., elderly with mild dementia).
Laboratory organization, management of material supplies,
Reporting to superiors and colleagues on the outcomes of the experiments in English and Spanish,
Flexible problem solving in case challenges arise. 
What will make us choose you?
Enthusiastic person with a technical sanitary profile (Auxiliar de Enfermería, Técnico en Imagen para el Diagnóstico) or University studies in Psychology, Nursing, Neuroscience, or similar.  
Familiarity with EEG and/or other electrophysiological measurements is desirable.
Experience in clinical or neuroscience studies (sleep, cognitive psychology, neurostimulation, etc.).
Availability and willingness to work during the night is required. (as the clinical studies will involve monitoring participants while they sleep)
Proficient use of applications on Windows.
Communication skills
Spanish and English fluency
Good organizational and problem-solving skills
What we do offer?
Nice working environment
Highly skilled team developing solutions for an emerging market. An exciting and changing environment.
Growing company with potential for professional development.
International environment
Office located in the city center
Don't see a role that matches your skillset? Get in touch anyway.
Apply now