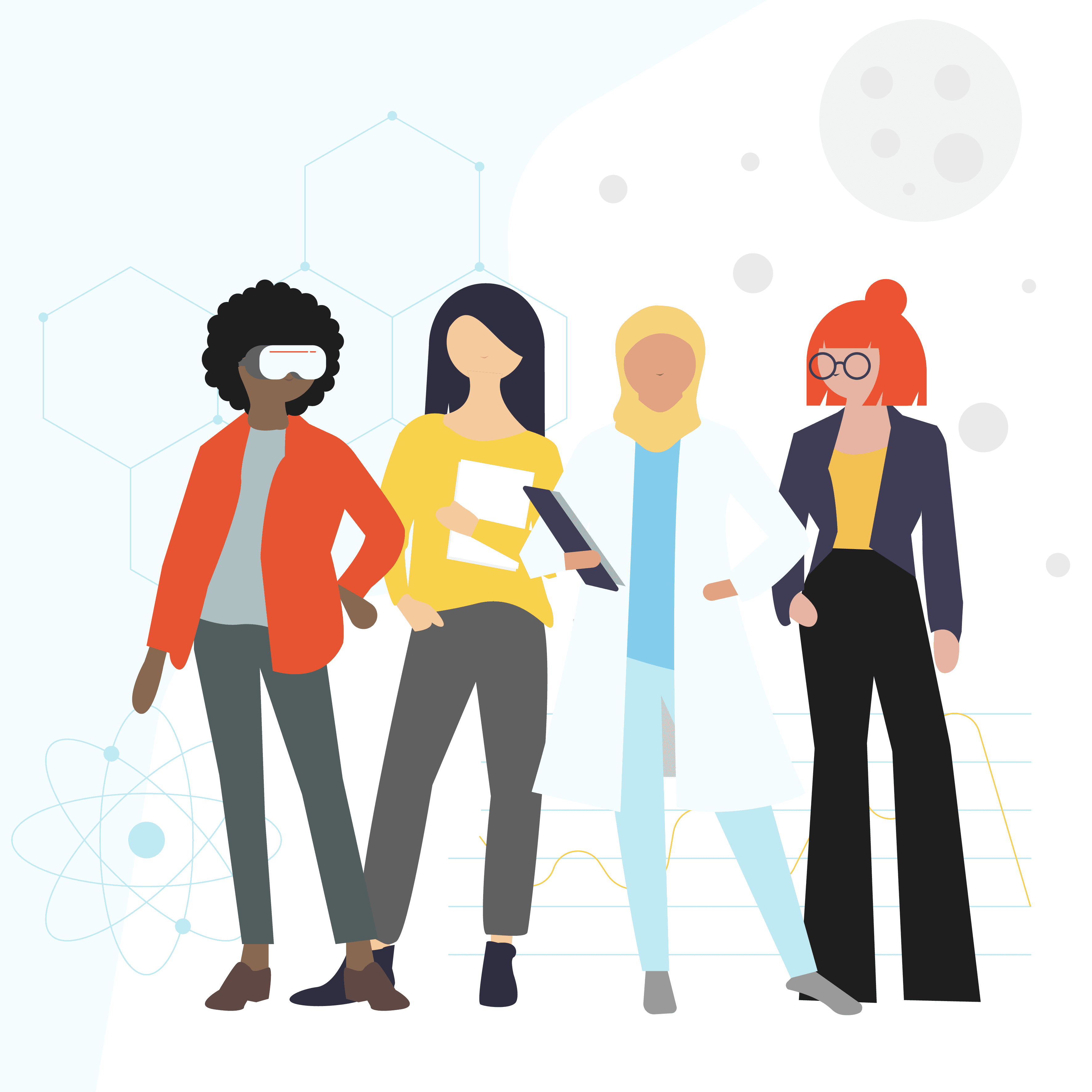 Op-ed by CEO María López - International Day of Women and Girls in Science
By María López, CEO of Bitbrain
February 10, 2021
According to UNESCO, less than 30% of people conducting scientific research in the world are women, only 3% of Nobel prizes in science have been awarded to women, and only 11% * positions in senior research are held by women in Europe. On the other hand, in the technology sector, women only represent 17.5% of the technology workforce worldwide (Honeypot, 2018) and occupy 5% of leadership positions (PWC, 2017). In the G20 countries, women produce only 7% of patents (OECD, 2018) in information and communication technologies (ICT). Only 30% of women choose STEM-related subjects, and only 3% obtain degrees in ICT (UNESCO, 2017).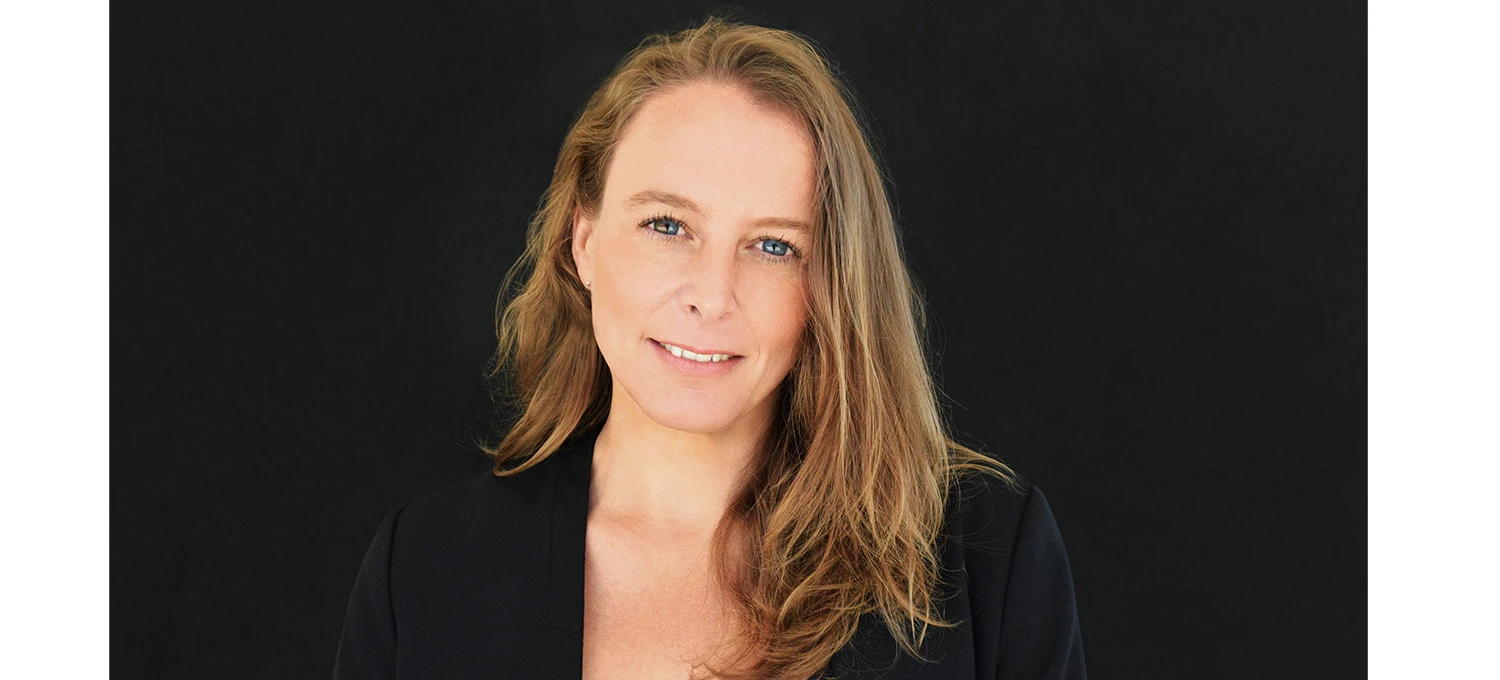 I'm María López, co-founder and CEO of Bitbrain. I have a bachelor's degree in Mathematics, I have a PhD in Computer Engineering and an MBA by the IE Business School. Given that my company is a university spin-off with an emphasis on R&D, and we operate in the innovative neurotechnology space, I am often invited to give my vision on the role of women in science and technology.
I have to say that, as a woman engineer and entrepreneur, it is a subject that touches me closely. As the mother of an 8 year old girl, it is a subject that frustrates me tremendously. As a human being, it's a topic that worries me a lot. And, as an expert in neuroscience, it is a topic that I like to analyze.
Let me go deeper into each of these topics.
As a woman in the scientific-technological field
As a woman in the scientific-technological field, I have rarely felt discriminated against. Maybe I was lucky, maybe the open-mindedness of the people who work in the innovation sector allows a greater acceptance of diversity than there is in other more traditional sectors, or maybe I just didn't want to see it. In any case, I have to say that I am extremely happy in my work, and that I feel highly valued by both my male and female colleagues.
What is indisputable, however, is the limited number of women in STEM careers. Every time we at Bitbrain set out to hire a scientific-technical profile, we find an extremely unequal proportion of men vs women candidates. And the reason is not that our company, in particular, does not attract women (indeed, I feel very proud that we are well above the average percentage of women in the workforce that occurs in technology companies), but what we see in the hiring process is reinforced by graphs published in various sources year after year
And not only are we not moving forward, but we even seem to be going backwards: it seems that fewer and fewer women are studying scientific-technical careers and that fewer and fewer girls are interested in them. This gender disparity is alarming, especially since STEM careers are often referred to as the jobs of the future, driving innovation, social well-being, inclusive growth, and sustainable development.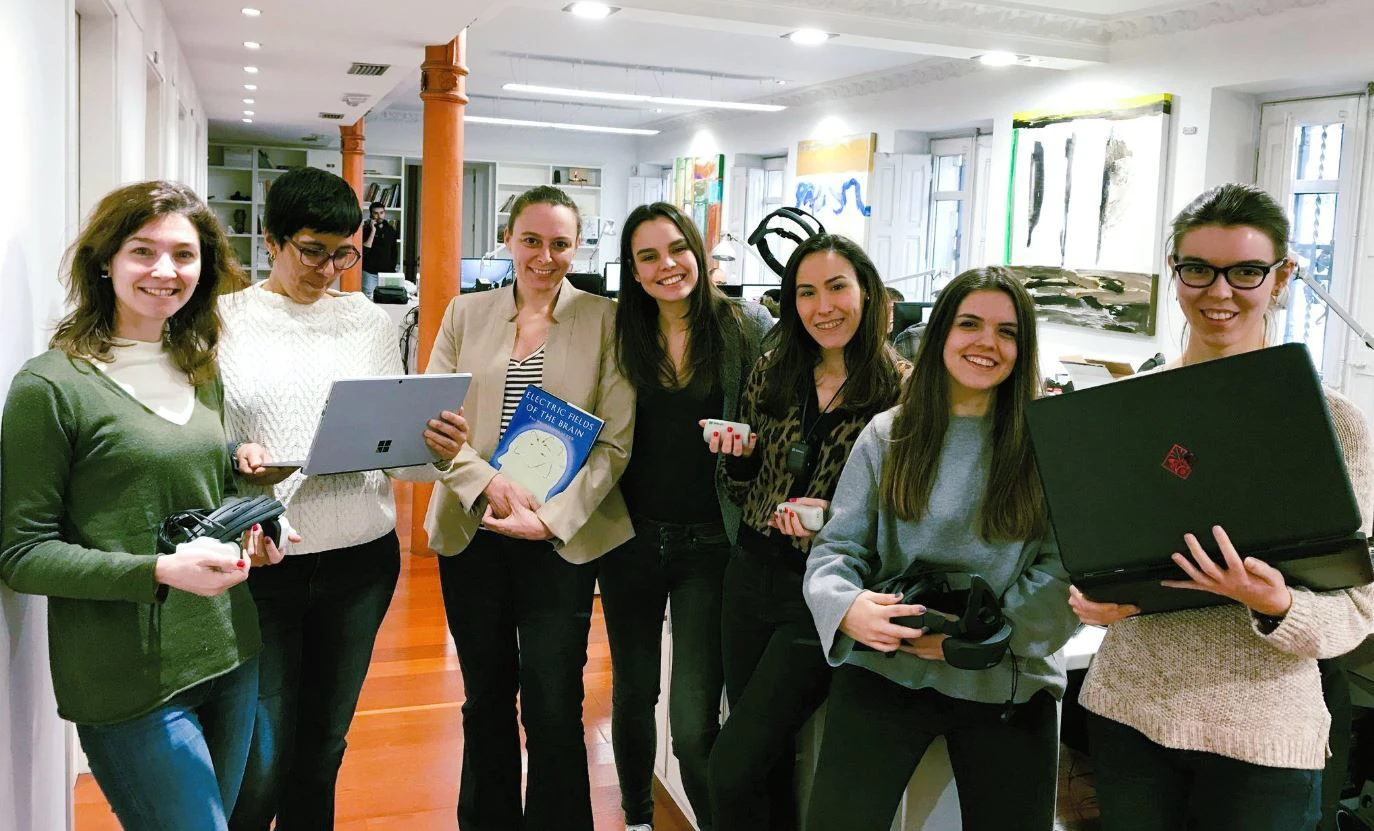 International Day of Women and Girls in Science 2019 - Bitbrain female team
As the mother of an 8-year-old girl
As the mother of an 8-year-old girl, I try to educate in equality. I want my daughter, Paula, to freely decide what she wants to do when she is older. Paula either plays with dolls, designs a toy in 3D and sends it to print, programs a video game, or climbs a tree.
I have to say that I have felt more frustrated as a mother than as a professional. If as a professional I have not felt discriminated against, as a mother, my daughter's tears have touched my soul when she has told me that she has been made fun of for designing and programming a small toy robot. And as much as I try to get Paula to be above those comments, she is a girl and the words of others obviously affect her. And it terrifies me that she ends up rejecting her interest in science and technology simply to better fit what society seems to expect of girls.
As a human being
As a human being, I see how the world is changing by leaps and bounds. I am concerned that we are experiencing a technological revolution that may improve our quality of life, and that we do not have enough STEM profiles to move towards it. We cannot accept that half the population, the female half, cannot or is not interested in working in STEM. Giving up women in that field is wasteful and too risky. Giving up half the population means giving up half of the best brains in the world.
I am also concerned about the unprecedented ethical dilemmas which we will undoubtedly face in the coming years due to the technological revolution. It is necessary that we have a diversity of profiles that understand the scope of the new technology so that the decisions that are made, decisions that will undoubtedly affect the future of humanity, are as fair as possible. Without women present in the scientific and technological field, we have science and technology biased towards the male perspective, harming not only women but also the whole of society.
As an expert in neuroscience
As an expert in neuroscience, I like to analyze the role of women in science and technology, taking into account the non-conscious biases that influence the way we act. Although I am convinced that a very high percentage of the most developed societies defend gender equality, unconsciously we all have gender biases that affect us. Without going any further, I see it normal for my son to develop certain technological skills and it surprises me in the case of my daughter. Why? Simply because society in general is skewed. If I ask you to close your eyes and imagine a person repairing a computer, the most likely image that comes to mind is of a man.
These non-conscious biases are transmitted to our girls without even realizing it, so when they grow up, it is very likely that they will discard scientific-technical careers. This study published in Science shows how stereotypes associated with a high intellectual level (brilliance, genius) are more associated with men, discouraging women from studying certain types of careers. This influence is already present in 6-year-old girls, who consider themselves less likely to be "really bright" than their male peers, having an immediate effect on their career interests.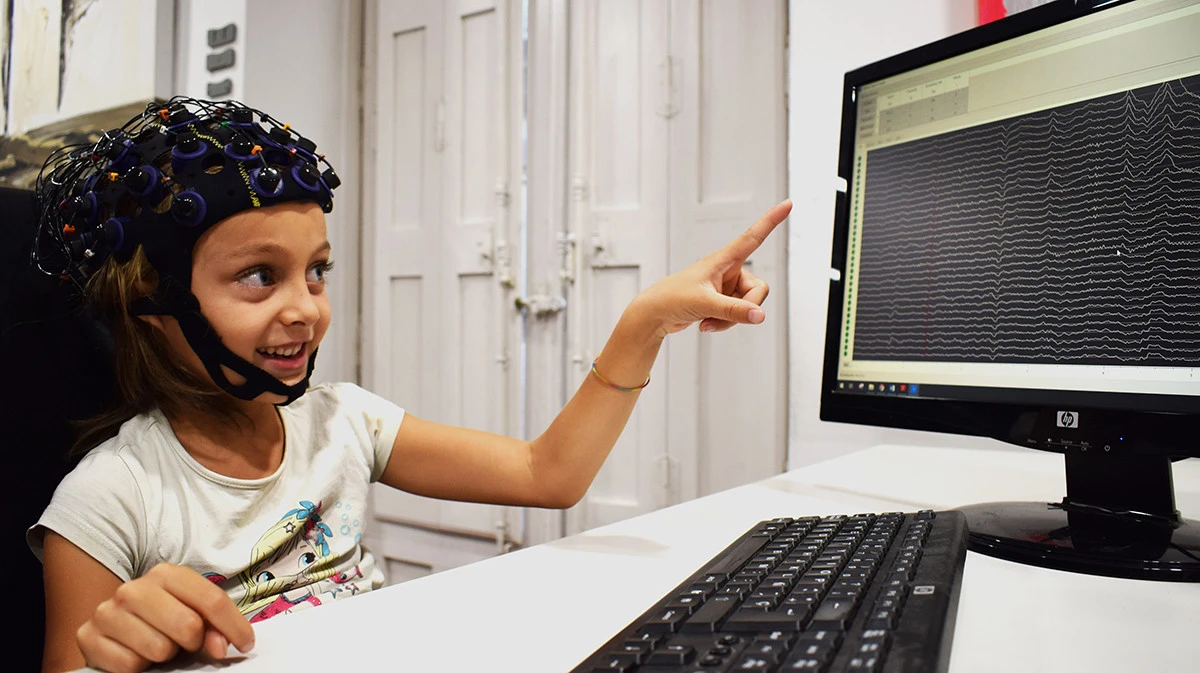 By discarding those type of careers, they stop training many of the capacities associated with science and technology, even changing their brain physiology (one of the wonders of our brain is that it is plastic, that is, the ability that you do not use, you lose, but that part of the brain, you begin to use it for other abilities that are more useful to you).
These women confirm their belief that they were not really useful for science and technology, their acquaintances also confirm it and scientific studies are even made showing that the brain of women is less prepared than that of men for science and technology. In the end, it is like the snake biting its own tail: the biases ultimately generate changes in the brain that reinforce the biases.
In my case, I know that I am biased and I accept it. Biases are part of our life and they have their reason for being. But being aware that you are biased makes you much more alert. In this way, when an unconscious bias appears, you are able to counteract it. It will still surprise me that my daugther likes programming video games, but I can control this impulse and support her. And the moment one generation begins to control its biases, the bias will begin to disappear in the next.
So if we want to give our girls a better future, while building a fairer society that is prepared for the technological revolution, start with yourself: be alert to your biases and control them as much as possible, reinforce self-confidence of girls in science and technology matters, and normalize the role of women in those areas. Take pride in that attitude by sharing your biases and how you are able to combat them with the people around you. By doing so, you will be inspiring others.
In addition to working on an individual level, there are points that we can also work on a collective level. Along these lines, I would like to emphasize the importance of female role models. For a girl to see that there are women who receive recognition for the value of their work, not only in the field of science and technology but also in the arts, literature, philosophy, or sports fields, leaves an imprint on our little ones. This will help to raise interests related to the work environment and context where relevant women work. If we want the statistics to change more quickly, we need to make these women and the value of their work much more visible.
About the author
María López, PhD - CEO and Co-founder of Bitbrain
Dr. María López, has a degree in Mathematics, a PhD in Computational Engineering from the University of Zaragoza, and an MBA from the Instituto de Empresa. She is also a founding partner and CEO of Bitbrain, a leading neurotechnology company in the development of the most advanced brain monitoring equipment and brain-computer interfaces for scientific research, health or neuromarketing.
Included in the 5th place in the ranking of the "100 Economic Leaders for Tomorrow" of the Choiseul Institute in Spain, its strategic and innovative vision has earned it more than 20 national and international awards, such as the Google Anita Börg award or the Iberoamerican Award for Innovation by the Iberoamerican General Secretariat.
María López is a regular speaker at forums related to research, innovation, new technologies and entrepreneurship. She collaborates as a researcher and teacher in Universities, Business Schools and accelerators throughout Europe, such as Imperial College London, the University of Bremen, IE Business School or the Founder Institute.
María combines her knowledge in neuroscience with her strategic vision to advise Bitbrain's large international clients such as L'Oreal, Johnson & Johnson, Disney, Seat, Nissan, Hero, Grupo Sonae or Telefónica.
Get your latest collection of posts on Neurotechnology, Health, Research and Business.
Read about